Diversity, Equity & Inclusion
Kenan Institute Statement on Diversity, Equity & Inclusion
We embrace a broad definition of diversity* and recognize that diverse and equitable participation at all levels of our work is core to advancing the Kenan Institute's mission of generating solutions to vital economic issues and stimulating economic prosperity in North Carolina and beyond. We are committed to creating a culture of empathy, compassion and authenticity that enables all people to feel heard, empowered, valued and welcomed to bring their whole selves to the workplace.
* diversity
Our definition of diversity includes race, ethnicity, sex, gender identity, sexual orientation, socioeconomic circumstance, national origin, geographic background, immigration status, ability and disability, physical characteristics, veteran status, political ideology, religious belief and age. We further celebrate a diversity of thought: ideas, perspectives and values.
---
Black Lives Matter.
The Kenan Institute stands with the countless number of protestors working peacefully to eradicate systemic racism in the United States and globally. We join their calls for substantial reform in law enforcement and criminal justice—while recognizing that all sectors of our society must bear responsibility for re-examining the ways in which each has created, upheld and benefited from pervasive historical inequities.
We are committing ourselves to this effort, and are looking inward first. Fundamentally, we acknowledge that we currently lack the necessary understanding of the intricate ways in which structural racism has, and continues to, affect our employees, partners and work. We commit to educating ourselves about these effects and to using that knowledge to take necessary action. We pledge to re-examine our research agenda, committing resources to explore how we, as a society, got to where we are today—and where we might go from here. And recognizing ignorance as the root of prejudice and injustice, we commit on an individual and organizational level to daily making ourselves more aware of the causes and effects of systemic racism in business and the economy—and to proactively sharing our learnings with the public.
Specific steps we'll be taking in the immediate term include:
Working to create an environment free of racial prejudice and other forms of discrimination including those based on gender identity, sexual orientation, religion, ethnicity and political persuasion.
Supporting and promoting the work of the institute's Diversity, Equity and Inclusion Working Group to track the impact of our initiatives.
Requiring racial equity training for all senior-level personnel.
Whenever possible, partnering with those who've built proven track records of engagement with anti-racist work.
Increasing diversity on our boards and councils to reflect, at a minimum, 30 percent representation from underrepresented minorities and 40 percent representation of women-identified members.
Advancing a research agenda inclusive of study and reflection of the ways in which structural racism operates across the institute's three areas of strategic focus: capital formation; technology, innovation and strategy; and shared economic prosperity.
We know that our research and that of our partners has the power to dispel myths perpetuating racist beliefs and actions, and holds the promise of providing solutions for promoting the fair and equitable treatment of all people. That's why the Kenan Institute pledges to work with its stakeholders, from students and business executives to policymakers and community leaders, to better understand systemic racism so we can collaboratively work toward its dismantling and elimination.
This work is neither separate from, nor additional to, our mission; rather, it marks an essential and long overdue step in our efforts to leverage the private sector for the good of people and communities here in North Carolina, across the United States and around the world.
---
Kenan Insights
Research
The Seven "What Matters" In a System Not Designed for Us
September 29, 2020
DEI • Urban Investment Strategies Center
In a recent episode of his award-winning show, "United Shades of America," W. Kamau Bell interviews a Black man about systemic racism in America who said, "This country is not designed for us and, in fact, is designed against us." As an African American, this observation triggered three critical questions.
More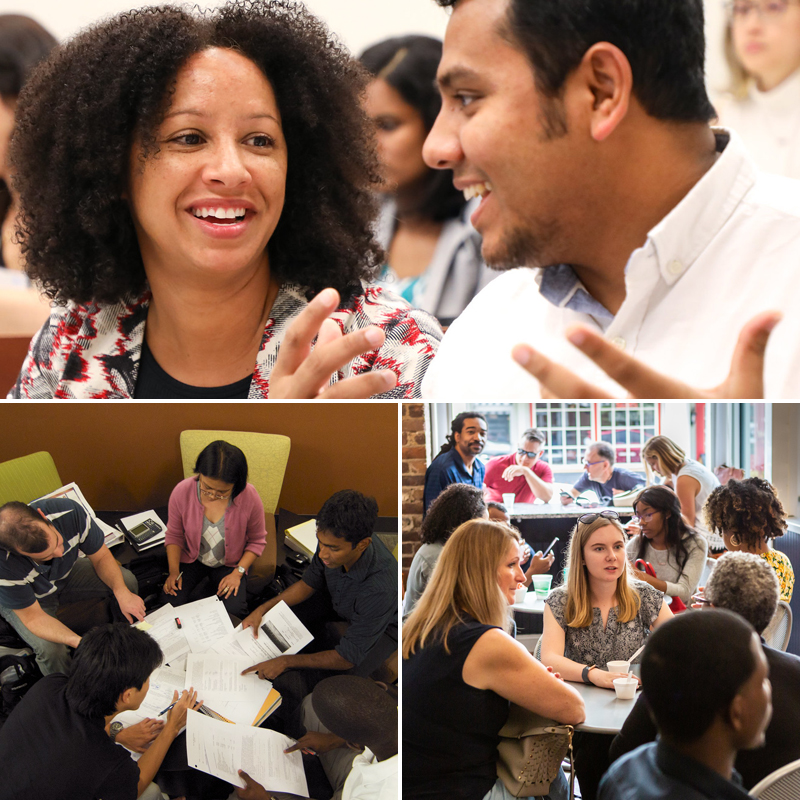 We are committed to creating a culture of empathy, compassion and authenticity that enables all people to feel heard, empowered, valued and welcomed to bring their whole selves to the workplace.